---
If you are creating with materials and textures in Blender, you are going to love Easy Bake. If you have a model with more than 1 texture and material mapped onto it, or if there's many materials and textures, you usually have to use Image Editor software to put them all together, and then add them to Blender.
Easy Bake will ease all the hassle, combining all the materials from one object into 1 material, allowing you to easily export it as an image, add or remove details from the materials, edit it, or directly UV map on it with no modifications.
GET ADDON
Category: UV, textures, materials baking
Software: Blender 2.83, 2.93, 3.x
License: GPL
---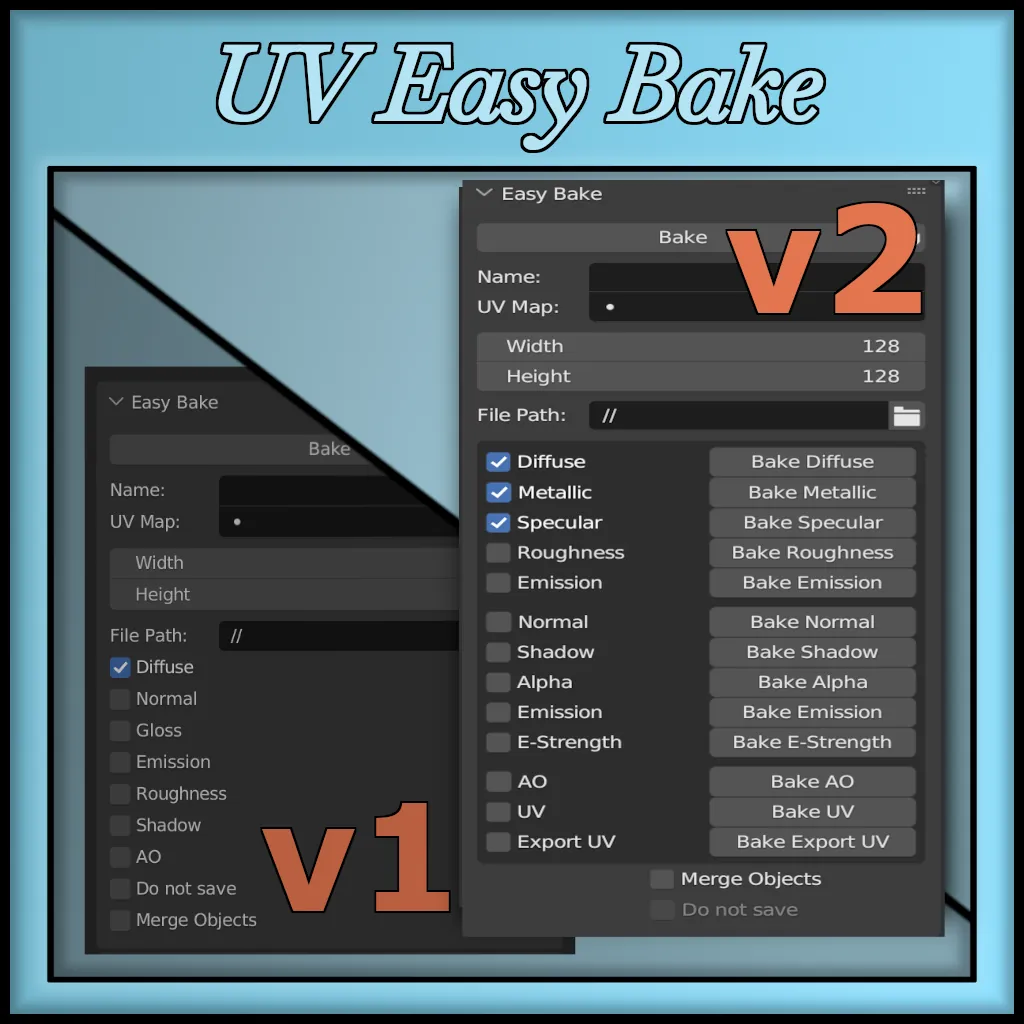 Best of all, it includes the function for you to export procedural textures or texture combinations derived from Node Groups and alterations. This allows you to easily transfer that data wherever you choose.
In addition, Merge Objects is possible. You can export UV maps of multiple objects into 1 material. This is great if you are wanting to export in bulk for your Image Editor, or for direct use in Unreal, Unity…